The Ebola outbreak of 2014 was a public health crisis that threw Sierra Leone's economy into turmoil.
Many businesses were forced to shut down or scale back as restrictions on exports and the movement of people were imposed.
Shankerdas & Sons, based in Sierra Leone's capital, Freetown, was at risk of closing down and making its 1,000 employees redundant.
Sierra Leone's economy contracted by 22 per cent between 2014 and 2015
How Shankerdas & Sons supports jobs
Founded in 1939, manufacturing company, Shankerdas & Sons, is one of Sierra Leone's longest-running businesses. The Ebola outbreak caused so much disruption to operations that the company was faced with running at a loss or cutting a number of its employees.
However, a loan from a facility set up by Standard Chartered and CDC enabled Shankerdas & Sons to continue operating at full capacity, even through the crisis. They have since received a second loan to fund the construction of a new bottled drinks factory, which will provide a further 250 local jobs upon completion. Now, they are setting their sights on new markets.
"Export is a must for our company to keep going for the future."
Shan Mathew, Financial Controller at Shankerdas & Sons
A further 250 local jobs created
Umaru's story
Umaru Kamara lives in Freetown with his wife and five children – three of whom they adopted. Over 26 years, Umari worked his way up from a casual worker all the way to floor manager and now acts as a mentor to his younger colleagues.
"I enjoy my role – I hope by passing on my knowledge, they too can have a career progression like me"
Umaru Kamara, Floor Supervisor at Shankerdas & Sons
During the Ebola crisis, most of the Shankerdas & Sons workforce were concerned about their job security. These days, Umaru feels more confident for the future, saying, "I am optimistic because there is stability now. If we can attract investment and create jobs, the future will be bright for this country."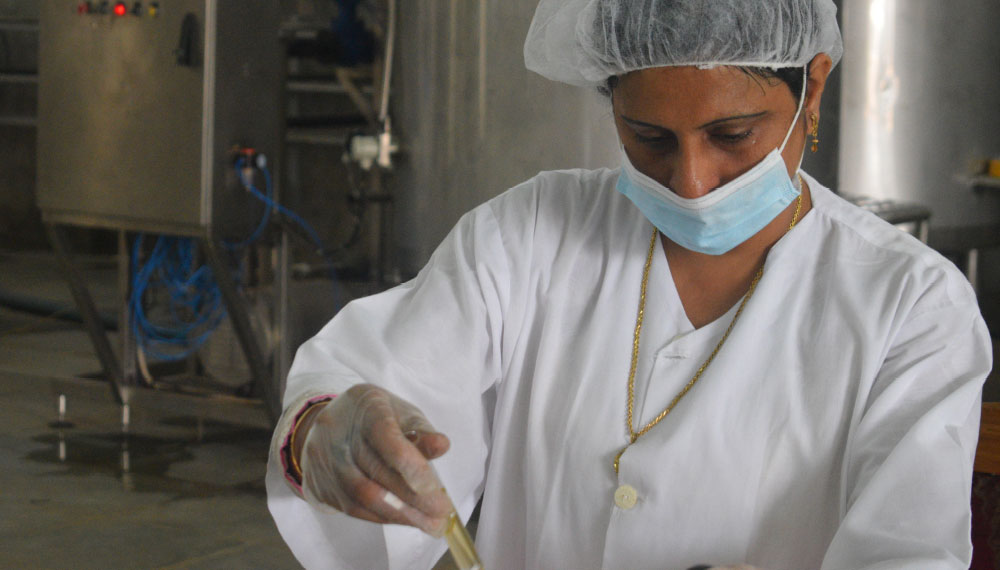 How we're invested in Shankerdas
During the Ebola crisis, we partnered with Standard Chartered to set up a $50 million loan facility from which Sierra Leone businesses could borrow. Shankerdas & Sons was one of those companies, receiving a loan in 2014 and then borrowing again from a second CDC and Standard Chartered facility in 2016.
With Standard Chartered, we set up a $50 million loan facility from which Sierra Leone businesses could borrow during the Ebola crisis