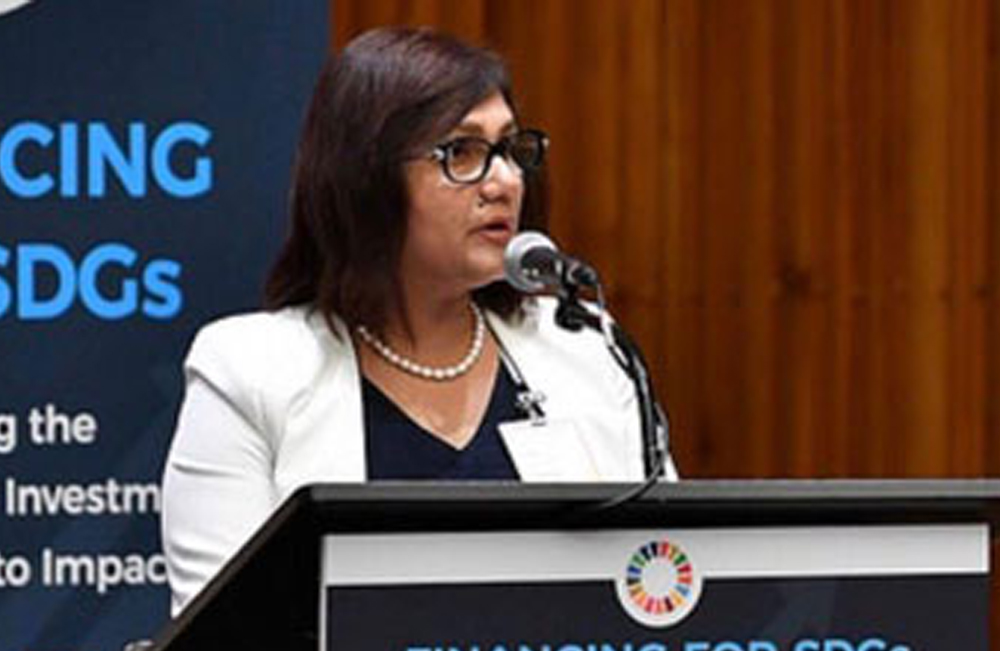 Founder and Managing Director, auctusESG
Namita is a senior business leader with 30 years of diverse global experience in climate strategy and sustainability across banking, technology and the FMCG industry. Namita was ranked one of the "Leading Women in Business Sustainability" by World Business Council for Sustainable Development (WBCSD) and was globally recognized as "Sustainability Leader of the Year" by Ethical Corporation, UK in 2017. In 2018, she was named one of "Asia's Top Sustainability Superwomen" by CSRWorks International. In 2019, she was featured in the list of "India's Top 100 Women in Finance" by Association of International Wealth Management of India.
She regularly features on Asia & global lists of leading women in Renewable Energy, Green Finance & CSR by renowned benchmarks. With comprehensive understanding of banking, investment sectors and sustainability, she has been instrumental in bringing many 1sts to the industry. Her well-rounded experience spans specializations & expertise in climate finance, ESG & Climate Risks, Responsible and Green banking, triple bottom line accounting, and large-scale sustainable development. She has a proven track record of leadership and institution-building aimed at deepening and mainstreaming sustainability, ESG and responsible investing.